Tiano's Answer:

What kind of granite did Tiano use for producing curling stones?
We searched lots of information about the granites used for curling stone nowadays, travelled through almost the whole China, picked several kinds of granite, made tests and comparison, consulted to geologists, finally, we chose it to be Tiano Curling Stone material. This kind material is said by a Japanese geologist as "The Best Granite in China".

Picked Natural Granite

Material Property Research

Granite Machinability Research

Finally Chosen Granite
Tiano Curling Stone Granite is of fine grain, dense enough for less moisture absorption, a perfect combination of hardness and toughness.

What are the curling stone age and duration?
Tiano Curling Stone Granite was formed in Early Proterozoic Eon (2500MA - 1700MA) according to archaeological studies. Since Tiano had not produced curling stones for above 10 years, we can not tell the exact information about how long the curling stone will last. Of course, Tiano provide service of curling stone reconditioning.

What are the size and weight of Tiano Curling Stones?
Tiano Curling stone weighs about 19Kg, the striking band perimeter is about 915mm; every curling stone has two running edges on both top and bottom. We produce curling stones according to WCF standard.

How did Tiano Company assure the consistence of the curling stones it provided?
All stones are machined with a same CNC program, fine polished, then the two running edges are specially treated with Tiano self-made
special purpose machine. For this, we are confident our stones are consistent and good matched.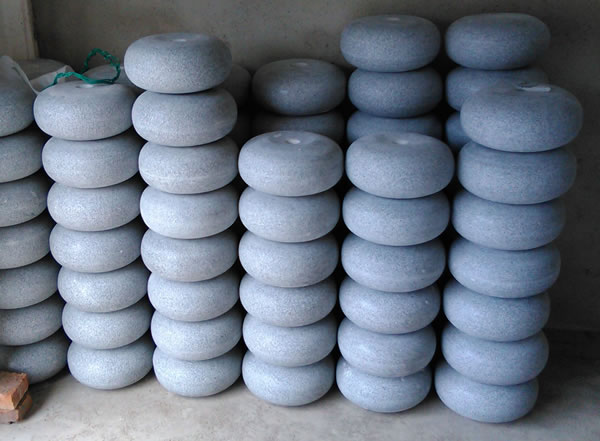 Is Tiano Curling Stone Handle comfortable for grasping and release?
We use reinforced synthetic materials to make curling stone handles. It has comfortable shape and size for grasping as well as in-turn and out-turn release. We can provide our customers with their own logo on the handles.

Why Tiano named its products "Affordable Curling Stones"?
Our curling stone price is competitive; for clubs, our curling stones must be the most cost-effective; our delivery will be fast; but we don't want to lower our quality for the "affordability". Tiano will always keep the curling stones affordable to customers.

What's the mission of Tiano Company?
We believe that everyone of any age can benefit from exercises and curling is the right sport, but we all know curling stones are expensive to most people who love curling; our mission is to help bring curling closer to the public and contribute to curling popularization by providing affordable curling stones around the world.